Enter our 'Resonate' Game Jam with $1000 up for grabs
---
By Christian Facey
24/09/20 · 2 min read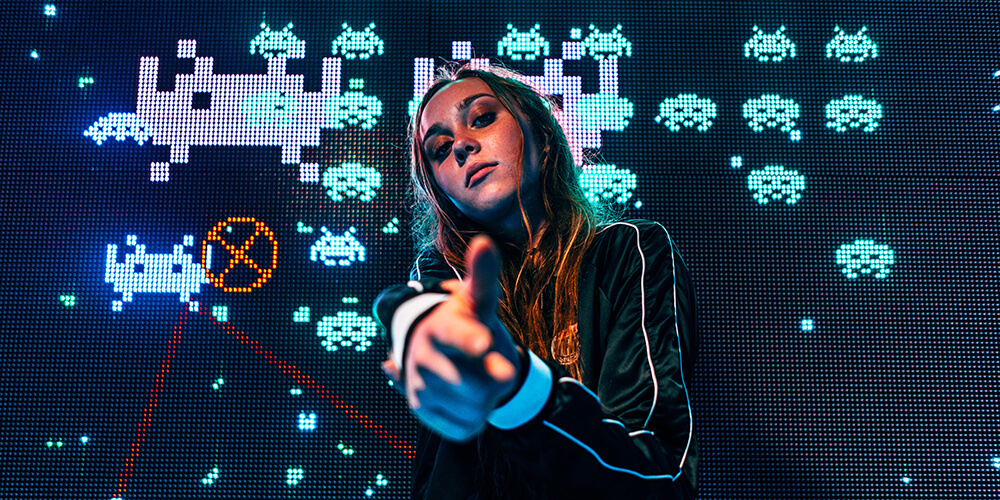 We know that audio ads are the future of the industry when it comes to non-intrusive monetisation; that's why we at AudioMob are pioneering the format in mobile games, and now developers can get early expertise in the latest, greatest unintrusive adtech there is and possibly win money for doing so!
We want to encourage developers to see the benefits of building rewarded audio ads into their games to enhance, rather than detract, from the entire player experience; to experience what it is to monetise via a method that drives traditional revenue at a higher rate without harming user retention.
So creating our game jam competition 'Resonate' was a no brainer: in short we're offering developers the chance to try out the rewarded audio ad format in a fun and rewarding way. Our seamless Unity plugin is easy to implement because of its simple drag and drop design and the competition sets a really simple task for talented developers: create a great mobile game that integrates our audio ad technology into the design and win incredible prizes.
A little about Resonate…
'Resonate' is directly aligned with the emerging demand for non-intrusive but profitable advertising in the gaming industry.
Recent research shows that players are desperate for uninterrupted gameplay and equally know that ads are a necessary evil. Resonate is designed to help aspiring developers get a head start with the latest technology that meets what players really need and want - we want to see exciting, new, fun games that keep players playing.
Those who enter should confidently demonstrate building monetisation and advertising into their game's design; at its core the ad experience must be seamless and maintain the players' enjoyment and investment. Using AudioMob's Unity plugin, the opportunities to build and integrate creatively are endless.
Who dares wins...
We think everyone entering is a winner in some sense - getting to create your own game design and work with new monetisation technology should be a golden opportunity for budding game developers. The ultimate winner will also receive $1000 in cash, press coverage, promotional support, introductions to publishers and more. The full details of the rules and prizes can be found here.
Submissions are open now, and the competition will run from Friday 9th October to Thursday 5th November. We decided on a month-long format to avoid crunch. This isn't about working tirelessly for a month on a game - it's about giving you time to fit your jam effort around the other things in your life - work, family, friends; whatever matters to you. Becuase some things are more important than game jams. If you want to spend a handful of days or hours on your game over that month, great! The format should also give you more time to plan, and get familiar with our plugin - and yes, entering the jam lets you be amoung the first to explore our technology! Teams of all sizes, experience levels and backgrounds are more than welcome!
For this competition, entrants who are not placed will get feedback on every entry, and promotion through AudioMob's channels and partners.
Head over to our Jam Discord to find out more, and sign-up for a chance to win!
Our sponsors! UKIE, Game Analytics and Pocket Gamer!