After launching our moonshot lab in Abu Dhabi last year, we've scaled our team by more than double and brought Audiomob to the MENA region's fast-growing gaming and technology sectors.
Since we set up our Abu Dhabi office, one of our major goals has become building a healthy workplace culture within the UAE — which is why we give our staff the opportunity to grow through relocation and offer a robust relocation package, equipped with all necessary support and resources.
Banwo Idowu, our Web Team Lead, recently sat down with our People Team to share his experience on relocating from Edinburgh, Scotland to Abu Dhabi. A former software engineer at Unity, Banwo brings years of valuable experience and a deep understanding of game development to the Audiomob team. Here, Banwo discusses joining Audiomob, adapting to a new culture, and starting an exciting new life chapter in the rapidly expanding worlds of gaming and audio.
"Tell us about yourself."
Since I graduated from university and began my professional career, I've walked many paths that have led me to where I am now, in Abu Dhabi, working as Web Team Lead at Audiomob.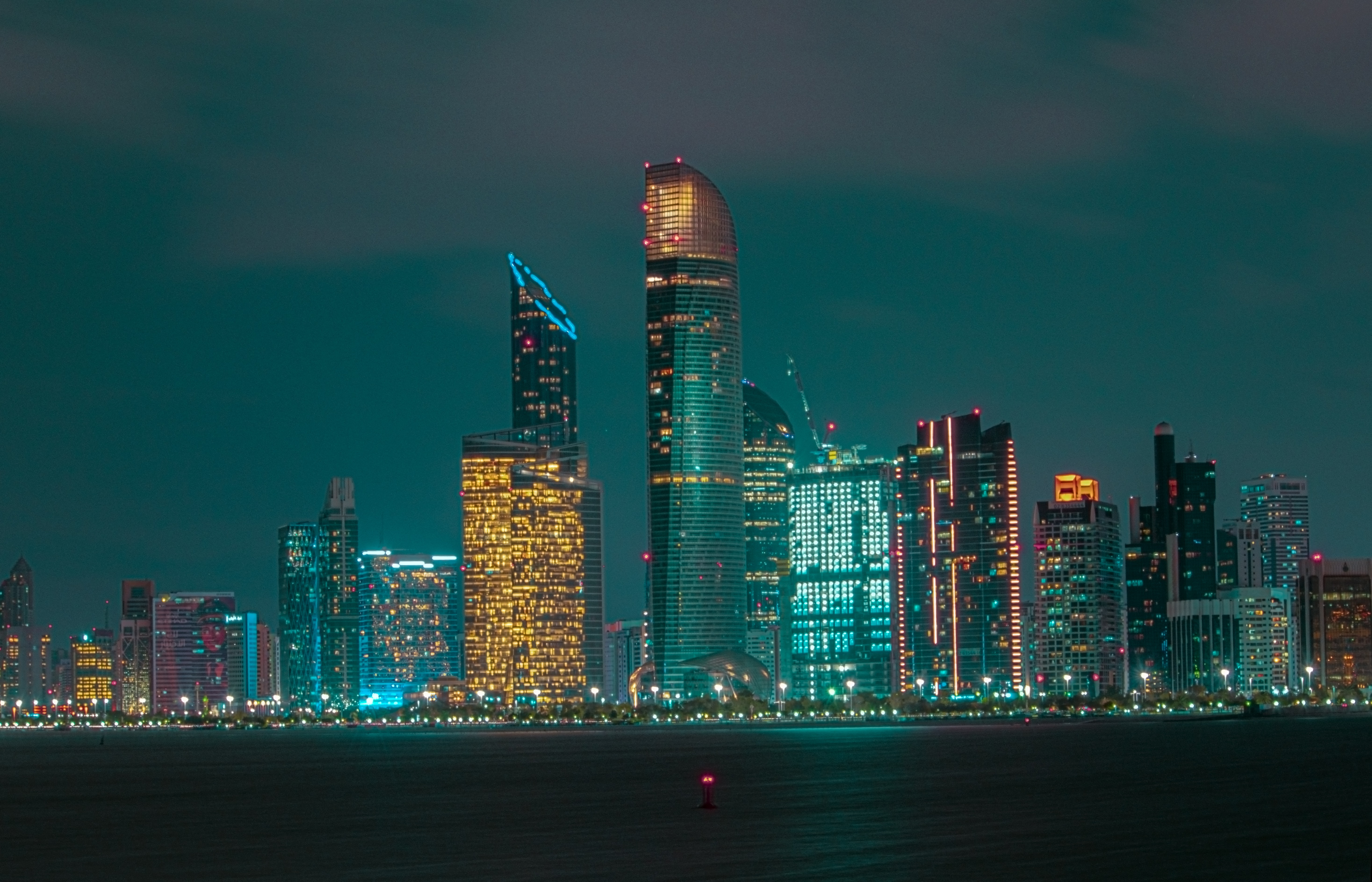 I've worked in investment banking, raised rounds of funding as a startup founder, and worked as a software engineer for some amazing tech companies like Unity. However, my move to Abu Dhabi has felt like one of the most pivotal decisions I've made in my life to date.
"Why did you decide to relocate to Abu Dhabi with Audiomob? How did you come to be our Team Lead, Web Pod?"
Having been a part of the London tech community and having many friends work within the same space, I'd heard of Audiomob before. Their success with Google's Black Founders Fund and their Series A raise was encouraging for many of us from minority backgrounds in tech.
Whilst in my previous role at Unity, I was connected to Wilfrid via a mutual friend. Wilfrid and I ended up having a discussion about Audiomob, his vision for the company, my previous experience in tech and in startups, and how we could potentially work together moving forward. After multiple discussions and interviews with the recruitment and tech team, we discovered that the role and company were a great fit for my next step. Audiomob is growing rapidly, doing something novel within their space, and wants to push boundaries with their solutions. I'm excited to be a part of their journey.
I'm not a stranger to moving places where I don't know anyone for work or study. For example, I spent my last year at Unity in Edinburgh, Scotland. The first time I had ever visited Scotland was on my seven hour drive there with my car full of everything I could pack. Initially, it felt very foreign and weird — however, over time, it became a place I treasured.
Moving to Abu Dhabi feels like a much greater adventure than moving to Scotland did. I had a lot of mixed thoughts and feelings about it initially, such as finding a community, being able to still invest in my relationships back home, familiarizing myself with the area where I'd be staying and doing that whilst starting a new role in a new company.
However, knowing that I have always wanted international experience, the thought of, "if not now, when?" kept coming to mind and encouraged me to move forward. This move has opened the door to experience a new lifestyle, culture, language, religion, climate, and narrative that can only make me a more well-rounded and aware human being. All I have to do is courageously accept any and all experiences and challenges as they come.
Professionally, I have always been attracted to the grit, creativity, energy, and entrepreneurship that lives within startups and scaleups. There's a great feeling in knowing that the work I do matters and makes a difference. Working at Audiomob has given me the opportunity to contribute to a great entrepreneurial vision, work with a talented and hard working team, and grow in the process. Working as Web Team Lead will have its own unique challenges that will undoubtedly stretch me and push me to operate at a higher level. I look forward to building mutual trust with my team and the work we will accomplish together.
"What did you find most daunting/challenging about moving to the UAE?"
What I found most challenging was getting my head around the applications, documents, processes, and procedures that are involved in the journey to getting a work visa and an Emirates ID. So much of my ability to fully settle down and progress with life in Abu Dhabi feels linked to obtaining Emirates ID. This process can be long and, at times, feels arduous — so it's natural to feel a degree of unease until it's all done.
"What did we do to help?"
I'm grateful to the HR team for doing a great job in explaining the process involved in moving and going over and above to ensure that I'd be comfortable and settled in well once I moved. Without their help, this experience would have been significantly more daunting.
HR was also always available to answer any questions I had, big or small. Being able to communicate via WhatsApp helped with impromptu questions regarding apartments, flights, or general concerns. A really great help and personal touch was having dinner with Sophie from HR the evening I landed to ease the process of moving, explain some further details and help getting my first COVID test done so I could access places like the mall.
So far, the moving experience has not been without its challenges — but it's been a positive one. I'm looking forward to the time I'll spend in the UAE and hoping that much like Edinburgh, it'll be a place that I grow to treasure.
"Looking back now, what advice would you give yourself if you were to do it all over again?"
I'm unsure if I would give myself any advice to do things differently, as every step has led me to where I should be right now. However, if I were to give any advice, it would simply be: "trust the process, things are rarely as bad as they seem".